Auto Repair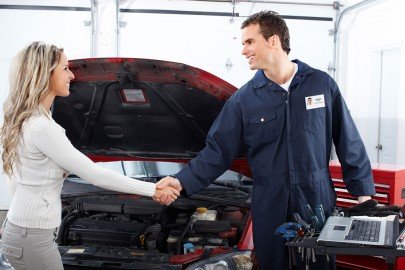 At Midwest Auto and Diesel Repair, we don't want to fix one of your vehicles one time. We want to fix all of your vehicles for a lifetime.
Our goal is simple, to give you the absolute best service that you deserve. We will diagnose your vehicle and give you options on repairs needing to be done. We will price shop for you and give you the best value for your money that we can find.
Many of our service technicians are factory-trained and certified, so feel confident in knowing that you will receive the proper diagnosis and repairs on your vehicle.
We give suggestions, advice, and education but ultimately it is the customer's preference that we provide, no questions asked. If we suggest something...we tell you why and what it will do for you differently than what you use now. We give you all the information and then let you make the decision. We are a no pressure repair shop and do ONLY what is mechanically necessary. We won't replace parts that aren't broken or provide services that aren't needed.
Midwest Auto and Diesel Repair services all foreign and domestic vehicles, including but not limited to the following: Acura, BMW, Chevy, Honda, Ford, Mercedes, and Toyota.
Auto Repair Services
Tune-Ups
Lube Job
Electrical
Clutch
Shocks
Brakes
Struts
Exhaust Systems
Front End Work
Transmissions
Fuel Injection
Oil Changes
Inspections
Alignments
Emissions
Scheduled Maintenance
Computer Diagnostics
Engine Replacement
Engine Overhauls
When our mechanics perform auto repair and maintenance work on your vehicle they also check, and if necessary, service the following:
Brake Fluid
PCV Valve
Light Bulbs
Batteries
Breather
Air Filter
Coolant
Belts
Power Steering Fluid
Differential/Transaxle
Transmission Flush
Chassis Lube
Wiper Blades
Tire Pressure
Washer Fluid
Flat Repair
::And Much More::
Free Road Test
Free External Examination
Domestic & Foreign Cars
Trucks, Vans, & 4x4
Front and Rear Wheel Drive
Computer Controlled Transmissions
Over Drive & Rear Ends
At Midwest Auto & Diesel Repair, your complete automotive care center in Wichita, KS we install only quality replacement parts. Give us a call and let us help keep you safely and economically on the road. We serve Wichita and the surrounding areas.