Welcome to Midwest Auto & Diesel Repair - your home for auto & diesel service and repair.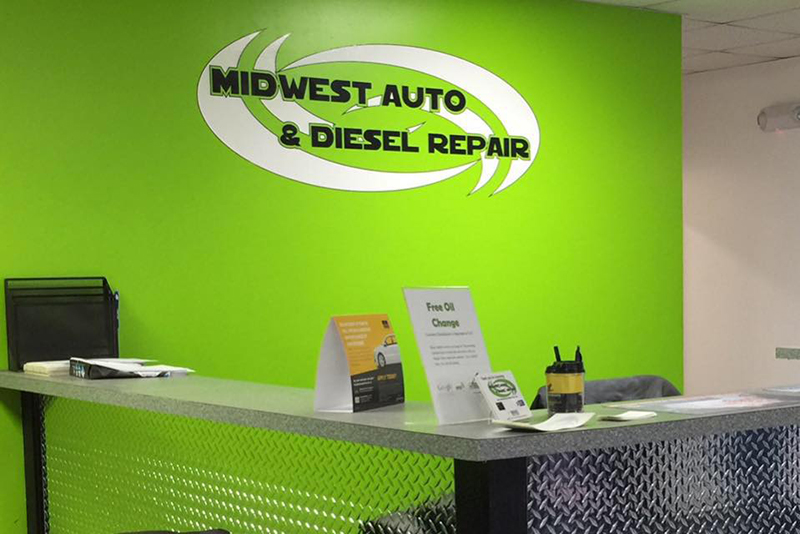 We are a full service shop for all Cummins, Duramax, and Powerstroke, Isuzu, International, and Sprinter/Mercedes engines. We also offer a full range of services on all gas engines from cars to pickups, vans, box trucks, and trailers. We do it all at an affordable price and have the most competitive rates in the area. We are happy to offer discounts for small businesses, fleets, students, and the military. We feature and use name brand quality parts.
From oil changes to engine work - all services and inspections are performed by A.S.E certified technicians that take pride in getting the job done right the first time so you can spend more time on the road.
Featuring the latest in Duramax fuel system testing. Flow test injectors, check high pressure pump performance, and check for excessive return flow with no tear down. This tool has saved our Duramax customers hours of diagnostic time and allowed us to run a health check on the fuel system to see any potential problems before they occur, or if you are having any hard start, no start, white/black smoke, or lack of power problems with your 6.6L.
Service with a Smile - Schedule an appointment: (316) 351-8945 or Click Here