Excessive Smoke Diagnostic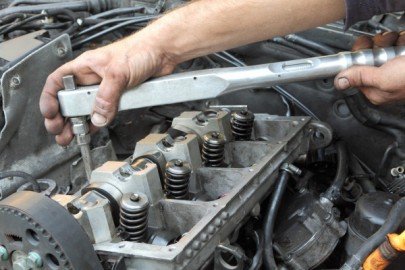 From worn cylinders and piston rings to faulty injectors and valves, there are many reasons a diesel engine may emit excessive smoke. Fortunately, the color of smoke can help a motorist diagnose the problem. Depending upon the issue, a diesel engine will emit black, blue, or white smoke. Black smoke usually indicates fuel combustion problems. This type of smoke can be caused by a low quality fuel, a dirty air filter, an overabundance of fuel amongst, or other, similar possibilities. Blue smoke is generally related to the vehicle's oil. If there is oil in the combustion chamber, it can create blue smoke as it burns. In addition, blue smoke tends to appear when a driver first starts a diesel engine. Finally, white smoke often occurs when fuel is not being burned correctly. White smoke can be caused by worn injectors, damaged valves, and sticking piston rings.
If your engine is emitting excessive smoke of any color, allow us to perform an excessive smoke diagnosis. Our expert staff will identify the cause of your vehicle's smoke and help correct the problem. When you bring your vehicle to us, we can review how well the fuel is burning and check the state of your oil. Our employees are accustomed to diagnosing the possible causes of excessive smoke in diesel engines. We understand the relationship between the color of the smoke and your engine's problem, and we will use our knowledge to identify the particular issue plaguing your vehicle. Whether the issue is small or large, we are ready to help get you back on the road with a healthy diesel engine.
All of the Midwest Auto and Diesel Repair technicians are diesel certified and factory-trained and perform their work in our state-of-the-art service facility.
Your vehicle will be serviced and repaired using the latest, most advanced computer diagnostic equipment, tools and techniques to ensure that you are back on the road quickly and in running smoothly. Don't trust your truck's care and the safety of your family to anyone else. Taking care of your vehicles is what we do best....and we take pride in knowing that we do our job better than anyone else. We guarantee it.
At Midwest Auto & Diesel Repair, your complete automotive care center in Wichita, KS we install only quality replacement parts. Give us a call and let us help keep you safely and economically on the road. We serve Wichita and the surrounding areas.