Hard Starting and Drivability Diagnostic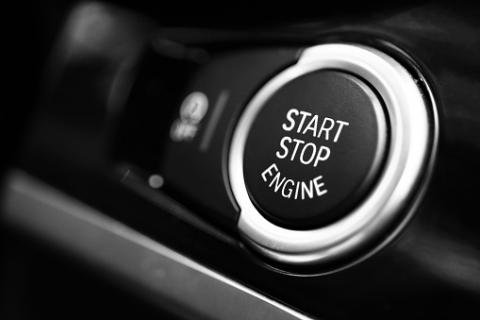 Diesel engines contain many components and small systems. Problems with systems and components can lead to hard starting and the need for a drivability diagnostic. When your diesel engine is hard to start, there are several things worth checking. First is the temperature. Diesel engines rely upon heat for the combustion process to occur. If the engine uses glow plugs, they may need to warm up before they can properly start the engine. Second is oil. The internal components of a diesel engine require a lubricant to perform at their best. Engine oil can prevent harmful friction from occurring and can remove dirt and other damaging debris. If a vehicle has a turbocharger, a dirty or low amount of lubrication may also harm the turbocharger and lead to drivability and hard starting issues. A bad battery, fuel supply, and fuel injectors may also lead to hard starting issues.
If your diesel engine is difficult to start, bring your vehicle in and we'll be happy to perform a hard starting and drivability diagnostic. If you don't know what's making your engine hard to start, we can carefully look over its many parts and systems and help you identify the cause. If you suspect or know the cause, we can verify it for you and help you with your next steps. From faulty glow plugs and dirty oil to broken fuel injectors and a low supply of fuel, our staff is happy to work with you to fix your vehicle's problems. Is your turbocharger experiencing corrosion? Has your battery gone dead? Allow our service staff to examine the problem, and identify what measures need to be taken in order to correct the issue.
All of the Midwest Auto & Diesel Repair technicians are diesel certified and factory-trained and perform their work in our state-of-the-art service facility.
Your vehicle will be serviced and repaired using the latest, most advanced computer diagnostic equipment, tools and techniques to ensure that you are back on the road quickly and in running smoothly. Don't trust your car's care and the safety of your family to anyone else. Taking care of your vehicles is what we do best....and we take pride in knowing that we do our job better than anyone else. We guarantee it.
At Midwest Auto & Diesel Repair our goal is to be your hometown dealership alternative. We are your complete automotive and diesel care center in Wichita, KS. We are a part of this community and we go the extra mile to ensure the people in our community are treated the way we want to be treated.
We install only the highest quality replacement parts because we care about our friends. We want you to know we have an open door policy; we always want to hear from you whether you are happy or unhappy because we only want to do our best for you.
We take pride in our work not only because we care but because our reputation is all we have and we want it to reflect how much we truly care. We have built our life around this amazing community and we always want to do our best; better than you could ever expect because we want you to know although you may walk in our door as a customer you will always leave as a friend. Give us a call at (316) 351-8945 and let us help keep you safely and economically moving down the road.
At Midwest Auto & Diesel Repair, your complete automotive care center in Wichita, KS we install only quality replacement parts. Give us a call and let us help keep you safely and economically on the road. We serve Wichita and the surrounding areas.